Bespoke…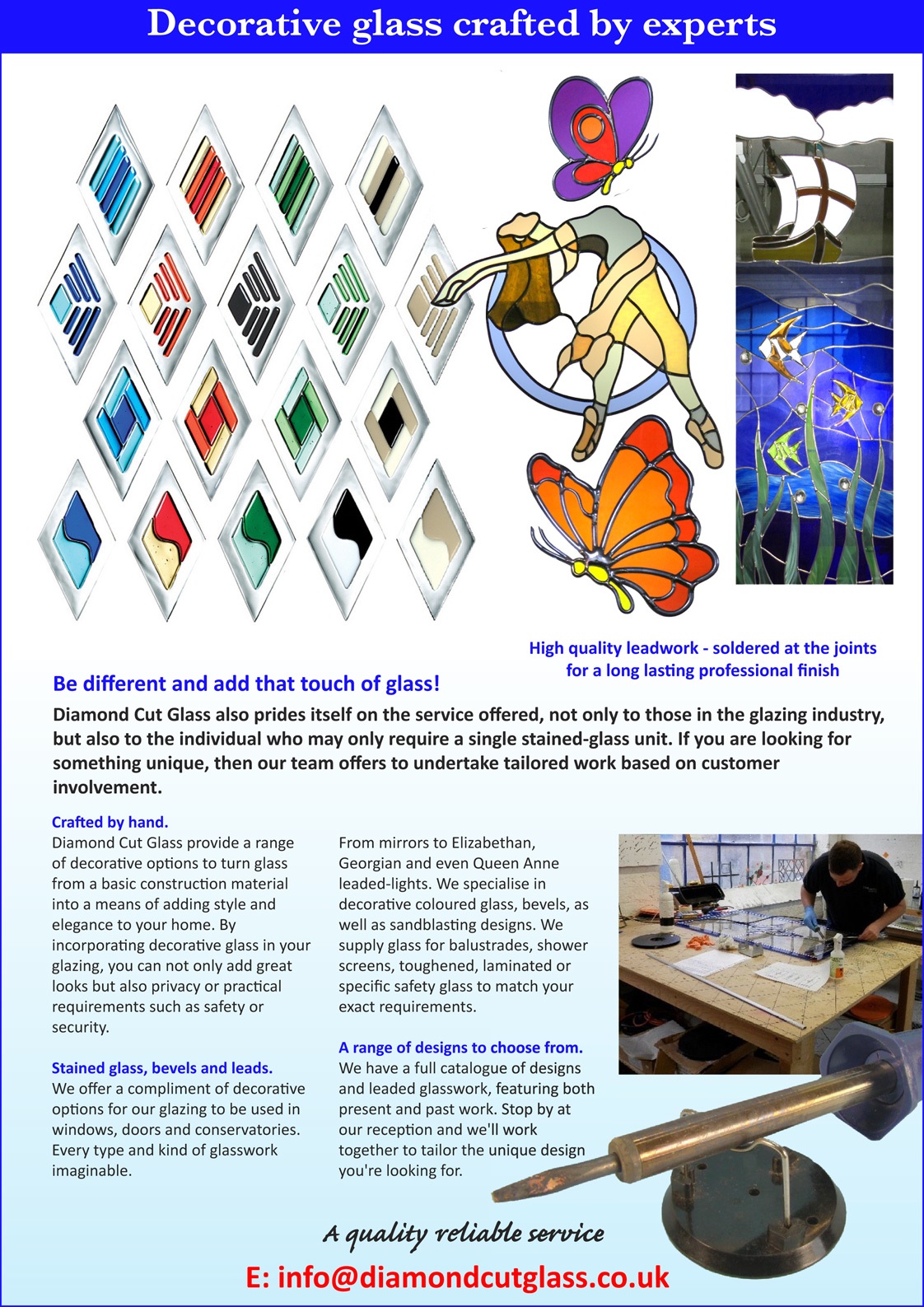 Crafted by hand
Diamond Cut Glass provide a range of decorative options to turn glass from a basic construction material into a means of adding style and elegance to your home. By incorporating decorative glass in your glazing, you can not only add great looks but also privacy or practical requirements such as safety or security.
Stained glass, bevels and leads.
We offer a compliment of decorative options for our glazing to be used in windows, doors and conservatories.
Every type and kind of glasswork imaginable.
Elizabethan, Georgian and even Queen Anne leaded-lights. We specialise in decorative coloured glass, bevels, as well as sandblasting designs.
A range of designs to choose from.
We have a full catalogue of designs and leaded glasswork, featuring both present and past work. Stop by at our reception and we'll work together to tailor the unique design you're looking for.
Call Diamond Cut Glass now for a quote. Great service from the professionals!