Welcome to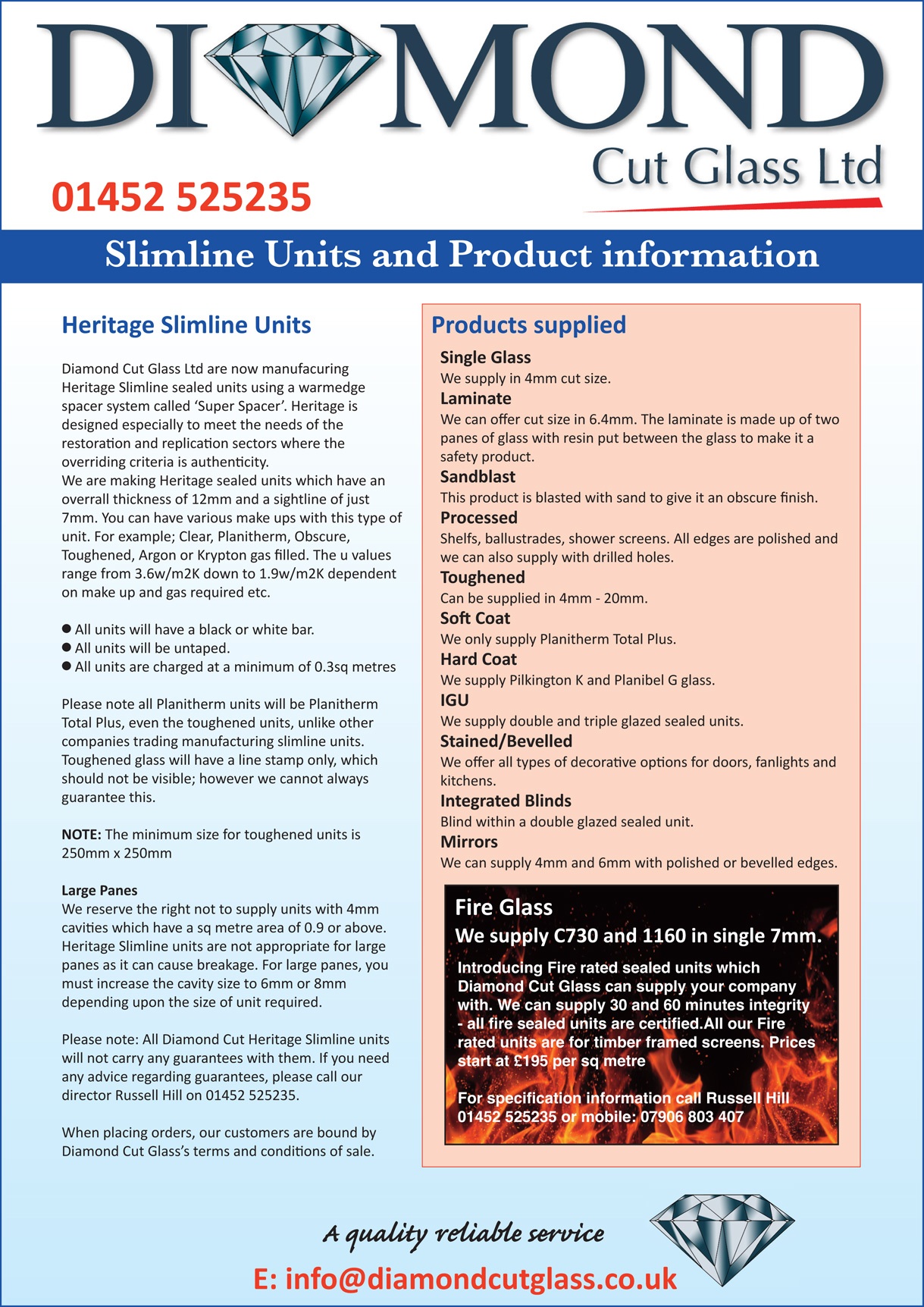 Single Glass: We supply in 4mm cut size.
Laminate: We can offer cut size in 6.4mm. The laminate is made up of two panes of glass with resin put between the glass to make it a safety product.
Sandblast: This product is blasted with sand to give it an obscure finish.
Processed: Shelfs, ballustrades, shower screens. All edges are polished and we can also supply with drilled holes.
Toughened: Can be supplied in 4mm - 20mm.
Soft Coat: We only supply Planitherm Total Plus.
Hard Coat: We supply Pilkington K and Planibel G glass.
IGU: We supply double and triple glazed sealed units.
Stained/Bevelled: We offer all types of decorative options for doors, fanlights and kitchens.
Integrated Blinds: Blind within a double glazed sealed unit.
Mirrors: We can supply 4mm and 6mm with polished or bevelled edges.
For all your glazing needs contact Diamond Cut Glass for a fantastic service!